The Complete Guide to Effective Investigator Meetings
April 30, 2019 •Array Team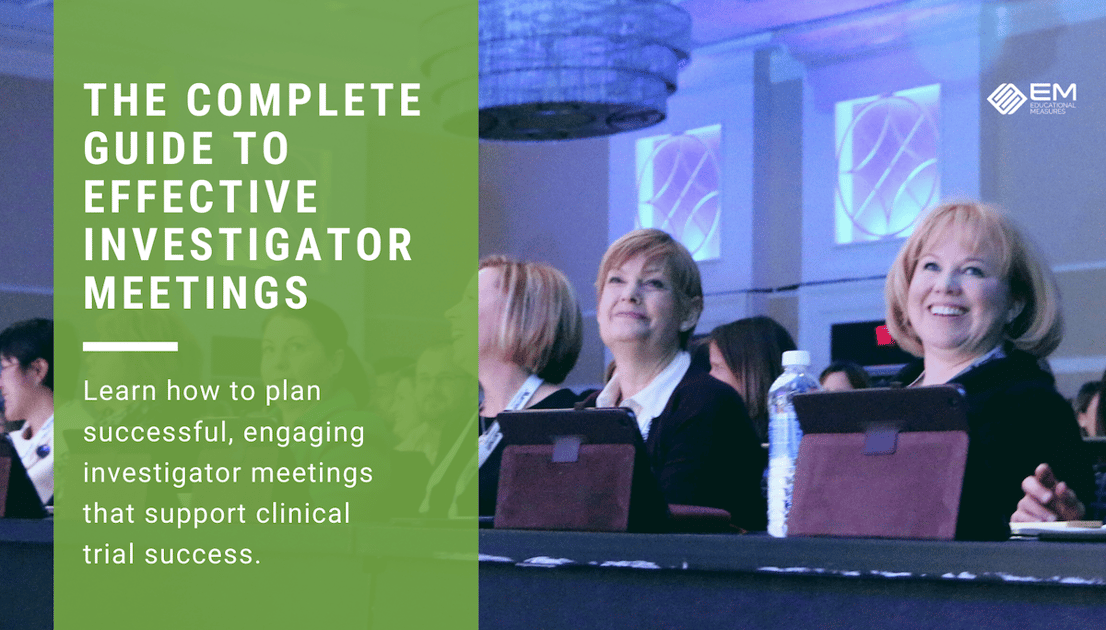 Effective investigator meetings are pivotal to bringing new drugs and devices to market.
When done right, these meetings can transform individual healthcare professionals into a cohesive study team.
But beware!
Designing successful investigator meetings is no small feat. It requires strong leadership and good communication, often among individuals from different countries. Everyone needs to be on the same page regarding the clinical trial's purpose, protocols, participant enrollment criteria, safety issues, and more.
How do you plan an effective investigator meeting with so many moving parts? Our latest guide is designed to help you plan investigator meetings with more success and less stress. You be able to create an experience that leaves site staff well trained, ready to enroll patients, and able to proactively handle problems that may arise.
If you're looking for ways to increase engagement at investigator meetings and drive true value, you'll love this guide.
Let's dive in.
TABLE OF CONTENTS

Chapter 1: Unlocking Clinical Trial Success with Engagement
A pending investigator meeting is a necessary but stressful situation for any R&D and meetings team. Quite literally, these can be sink-or-swim moments for clinical trials. Why?
More complex protocols, compliance challenges, and increased regulatory scrutiny make training even more critical. Like it or not, the outcome of these meetings has a direct impact on the timing, success, and cost of bringing your experimental drug, vaccine, or device to market.
Let's dig a little deeper. There are many ways that investigator meeting engagement supports clinical trial success: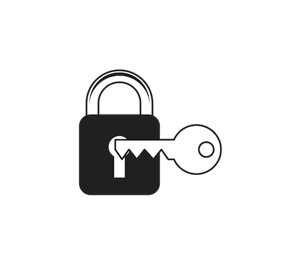 On-time trial completion. The quicker a site may be initiated; the sooner study leads can recruit appropriate patients and contribute to the delivery of an on-time trial.
Valuable data collection opportunity. Training on key protocol requirements during your investigator meetings, and more importantly, documenting that training, will ensure greater protocol compliance and data quality. Do your participants "buy-in" to the protocol? Do they foresee issues or problems that can be addressed before they enroll patients? How does the current data presented resonate with them? Data collection provides an opportunity to understand the needs of individuals and proactively address issues before they arise.
Motivation. After leaving your meeting, you want investigators motivated and excited to enroll patients in your trial.
A training intervention. Did you know that poor data quality is one of the biggest reasons clinical trials get delayed? Investigator meetings provide an opportunity to communicate valuable scientific information. healthcare professionals, but also to collect data and improve the knowledge of site teams. Now, let's consider the bigger picture. More engagement will lead to better transfer of knowledge, which will ensure greater protocol compliance and data quality. This, in turn, reduces overall costs.
Chapter 2: How to Choose the Best Format for Your Meeting
When planning an investigator meeting, it's important to choose a format that maximizes impact but still takes logistical issues and costs into consideration. You'll need to carefully weigh the value of participant attendance, networking, interactions, and opportunities for data capture when making your decision.
When it comes to meeting formats, you have three straightforward options: Live meeting, hybrid and virtual. Let's look at the pros and cons of each one:
Live meetings: Today's interactive meeting technologies can dramatically increase audience participation, but they will never replace the value of face-to-face interactions. Indisputably, in-person meetings provide the best opportunity for engagement, data collection, and knowledge transfer. It's no secret that travel, meeting space, hotel, and food and beverage make this format the costliest. It also requires a bigger time investment from each participant. All that being said, live meetings are often worth the investment.
Hybrid meetings: A more cost-effective, flexible option is to choose a hybrid meeting. Distance learning offers some key advantages surrounding clinical trial training. These include overcoming travel or scheduling challenges, reducing costs, and bypassing certain regulatory requirements. An added benefit is the opportunity for segmentation. For example, you could offer tenured investigators a virtual attendance option while requiring newer participants to attend live. You can also have certain parts of the content take place online. This frees up space in the agenda to focus on important data and protocol training.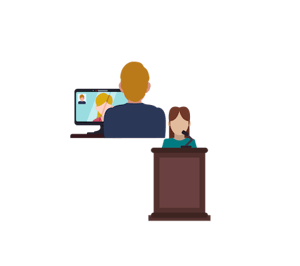 Virtual meetings: If your goal is to amplify reach and participation while saving the most, a virtual format may be the right choice. It's also the perfect way to hold more, regionally focused meetings without dramatically increasing costs. Technology for hosting virtual meetings has come a long way in terms of engagement capabilities. You can now mimic the in-room experience for remote participants with the same interactive components of a live meeting. You'll also capture robust data from each remote audience member. That's the power of engagement technologies like Array.
Only you can decide whether a virtual meeting is a good fit for your meeting. While there are significant pros and cons to all three meeting types, be sure to choose the best format to support your meeting objectives.
Chapter 3: Create a Community Before Meeting Kickoff to Drive Attendance
Getting busy thought leaders to attend is a key issue for investigator meetings. Most meetings focus on attracting principal investigators, sub-principal investigators, and study coordinators. However, these healthcare professionals have busy schedules. They seldom have the time to journey far from their clinical practice and they have abundant workloads. Also, veteran principal investigators will avoid meetings that only feature redundant and irrelevant topics that have already been covered.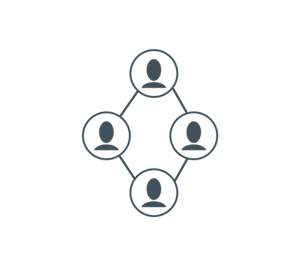 Survey after survey reveals scientific networking to be a key motivator of attendance at investigator meetings. Networking with sponsors, veteran principal investigators, R&D personnel, and even product managers is a major meeting attraction for principal investigators. They want to build connections among peers secure more research funding. Investigators that are inexperienced with the drug or device want to learn from those with more experience. So take advantage of the opportunity to build community online before attendees meet in person.
Here are some tips:
Share the attendee roster with full contact details before the event. Be sure to check with your compliance and security teams on how to do so safely.
Create a secure online meeting group where investigators can meet, greet, and collaborate with each other before and after the meeting. Pose an initial question to the group to spark the conversation.
Encourage conversation around local attractions. Ask attendees where the best places are to meet, greet, and eat near the investigator meeting and publish those comments in a special pre-meeting communication
Hold virtual pre-meeting "basic" training events featuring senior investigators. This could be a fun way to allow senior site members an opportunity to share their time-tested wisdom on how to get the most out of the study training.
Set the stage for a live barometer networking session on-site. It will really spark conversation and interaction. Learn how here.
Start out a step ahead by understanding just how much your attendees can gain from the experience. By following these tips, your investigator meeting will begin with an already connected community. And connected attendees lead to engagement.
Chapter 4: How to Create an Agenda that Excites Your Investigators
Principal investigators will be traveling from around the world to attend your meeting. How do you make your meeting worth their time if weighed against other commitments? By nature, investigator meetings communicate a LOT of details, statistics and data points in a short amount of time. So, it's essential that you create an agenda that eliminate all "fluff" and focuses on the content that really matters for the success of your clinical trial.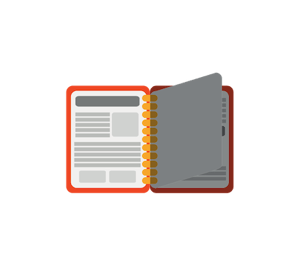 Using adult learning methods and the award-winning Critical Mistake Analysis methodology can help make your Investigator Meeting a huge success. In a manner somewhat analogous to a quality-improvement methodology like Six Sigma, Critical Mistake Analysis (CMA) methodology is based on identifying the most common and costly mistakes made by novices deploying target skills, performing a root-cause analysis to determine the underlying causes of these mistakes, and prioritizing training targets based on the business value of the potential improvement that can be made by addressing each.
CMA provides a practical framework to identify the mistakes that have the maximum business impact. Simply put, the method will allow you to identify and anticipate those mission-critical mistakes in the study protocol and then design learning challenges around them. Doing so will result in more knowledgeable, committed, and compliant site studies.
Chapter 5: How Can I Use Technology to Deliver Effective Content?
Investigator meeting participants may be a captive audience, but their continued interest hinges on active participation. You'll want to think creatively about how you are delivering content. The good news? Protocol training and data exchange can be accomplished in countless engaging, and even fun, ways.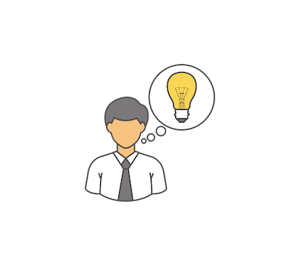 You may have heard of the term "disruptive marketing." Disruption has two goals: 1) Design a product or service to match the demand of an emerging market; or 2) Re-shape an existing product or service to meet the demand of customers unsatisfied by the current offering. Instead of the adage, "If we build it, they will come," disruption is just the opposite.
You can apply disruptive principles to investigator meetings with the help of audience engagement technology. Think of it in terms of "If my audience demands it, we will build it." Surveys, polling and other interactive tools can help identify how your audience wants to learn about trial data or the study protocol. With a pre-quiz or a pre-survey, you can pinpoint what your audience already knows and what they need to learn. You can then design your content delivery to encourage interaction and improve learning.
Consider these audience engagement activities to disrupt the format of your next investigator meeting.
Gamification (investigators learn the protocol through competition)

Role-playing and team challenges (again, opportunities to network)

Interactive case studies and videos with tips from senior investigators and study coordinators

AR/VR (create an immersive, personalized experience)

Interactive polling or audience engagement with iPads
Technology in the form of AR/VR, gamification, second screen and live challenges will immerse the attendees' minds fully into the content. This tech also spurs them to think creatively and get involved in the interactions. Their creativity can then be carried over into the clinical study trials.
Chapter 6: How Can I Leverage Meeting Analytics to Evaluate Impact?
Everyone participated in games, answered polls, asked questions and listened attentively, but was your investigator meeting truly a success? You won't be able to show your stakeholders real value unless you capture data and leverage meeting analytics to evaluate results.
Your data and analytics should provide a snapshot of all survey answers, polling question results, clicks, and interactions that your audience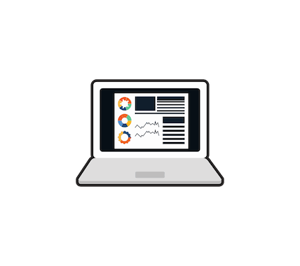 made. The best part? You don't need multiple technologies or a data scientist to accomplish this. You need a secure, intuitive technology that does the heavy lifting for you.
All-in-one audience engagement and meeting analytics platforms like Array go far beyond audience data capture. They provide powerful insights that serve as a roadmap for better performing meetings. The ideal analytics platform will provide you with a snapshot of overall meeting performance and audience engagement and allow you to drill down into specific content interactions. Insights should help you and your stakeholders understand high-level trends about your meeting and be able to hone your content to make improvements over time.
Some metrics matter more than others when it comes to showcasing the real ROI of your meetings. Plan with your R&D team and other stakeholders in advance and agree on the metrics that matter most for your meeting. This will guide you in what data to collect help you create benchmarks to evaluate improvements. Want to learn more about investigator meeting analytics? Check out this whitepaper.
Chapter 7: Demonstrate Real Value to Stakeholders
At the end of the day, you need to show stakeholders the value that your investigator meetings bring to the clinical trial process. Results need to be quantifiable and actionable. You'll need to demonstrate that participants left your meeting with improved knowledge of the study protocol. You should be able to show them how each dollar spent on audience engagement translates into a faster, more cost-effective clinical trial.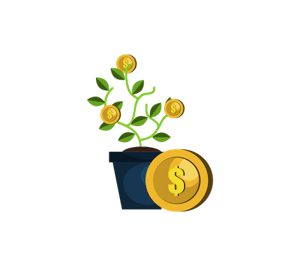 To do this, you may need to compare data across multiple meetings and map trends over time. Recent advances in analytics technologies will enable you to do that too. You'll find more info about this here.
Get the Results You Want from Your Next Investigator Meeting
In this guide, we outlined how to plan successful investigator meetings. Advanced planning and strong leadership are key to achieving your goals. Close collaboration between your R&D and meetings teams will help you create an exciting agenda and deliver effective, engaging protocol training.
Survey and ask your audience what they want to get from your meeting and fine tune your content around that. Don't be afraid to try novel, disruptive meeting formats.
Collect data at every step with engagement technology and utilize analytics and benchmarks to measure success.
When your entire site team is properly trained, you can deliver a comprehensive, outstanding meeting experience and achieve the clinical trial results you want.
Ready to get started?
About Array®
Array interactive meeting technology transforms ordinary meetings into dynamic experiences. Turn distracted attendees into engaged, involved participants. Collect more data and gain actionable insights to improve meeting effectiveness. Proven with more than 6,000 events and 1,000,000 participants, Array brings excellence and reliability to every meeting.
References:
Inside Investigator Meetings. Retrieved from http://www.appliedclinicaltrialsonline.com/inside-investigator-meetings
Investigating Investigator Meetings. Retrieved from https://www.meetingsnet.com/pharmaceutical-meetings/investigating-investigator-meetings
Investigator Meetings Deconstructed. Retrieved from https://www.ashfieldhealthcare.com/en/post/investigator-meetings-deconstructed
Investigator Meetings. Retrieved from http://www.innovativebiopharma.com/meeting-development/investigator-meetings
How Investigator Meeting Engagement Supports the Success of Clinical Trials. Retrieved from https://meetingtech.educationalmeasures.com/meeting-engagement-clinical-trials
How Investigator Meetings Lead to Successful Clinical Trials. Retrieved from http://eclinical.mednetstudy.com/blog/investigator-meetings
---