Eliminate surprises on event day with Client Success Services
Ensure an exceptional experience for everyone with technical support and event production expertise—before, during, and after your life sciences event.
Every event with Array includes the support of a Program Manager and an Event Technician.
Our team collaborates with you for smooth execution of your events—from planning and preparation, to execution and follow up.
Before the Event
Content set-up
Engagement best practices
Presenter rehearsal
On Event Day
Audience & speaker support
Technical support
Managed iPads
After the Event
Coaching & feedback
Audience saved slides & notes
Data insights reporting
Train your presenters and audience
Prior to the event, we meet with your presenters to ensure they are fully trained on how to use the software


As the event starts, your program manager can act as a meeting moderator, welcoming audience members and introducing them to the technology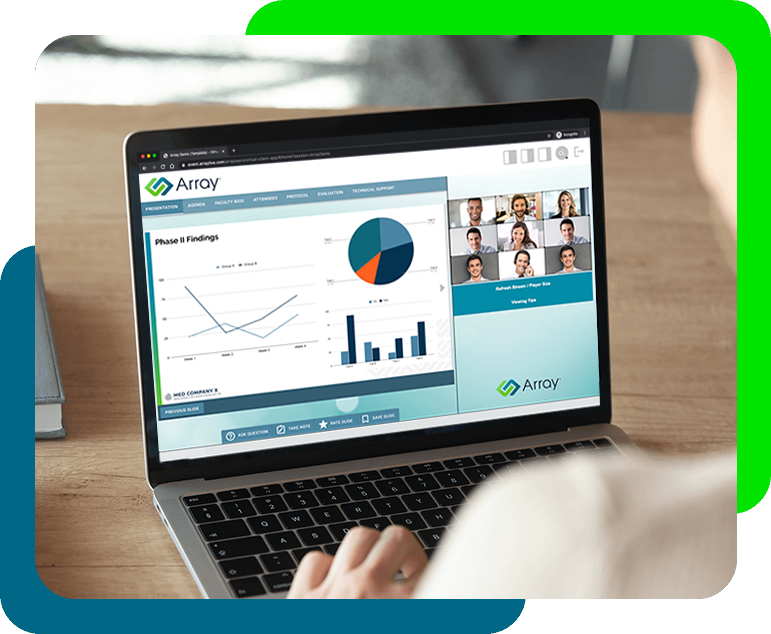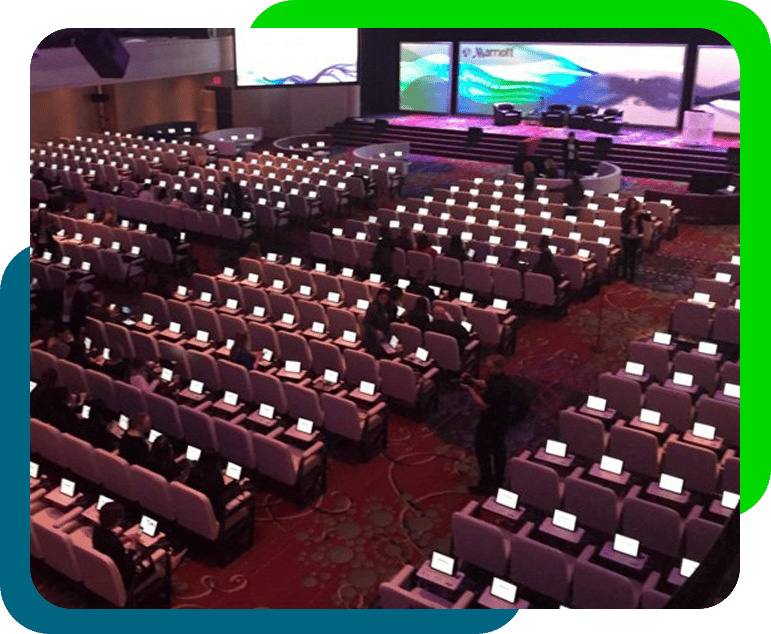 Set-up your event for success
Before the event, our team uploads your content into Array Content Engagement Software and creates polling questions, surveys, and any other engagement features you choose.


After the event, our team will send participants an email with any slides they saved or notes they took.
Avoid technical "snafus"
Live technical support is always on for participants and presenters in case of technical or connectivity issues


Need additional technical solutions? We'll provide recommendations to ensure you have everything you need.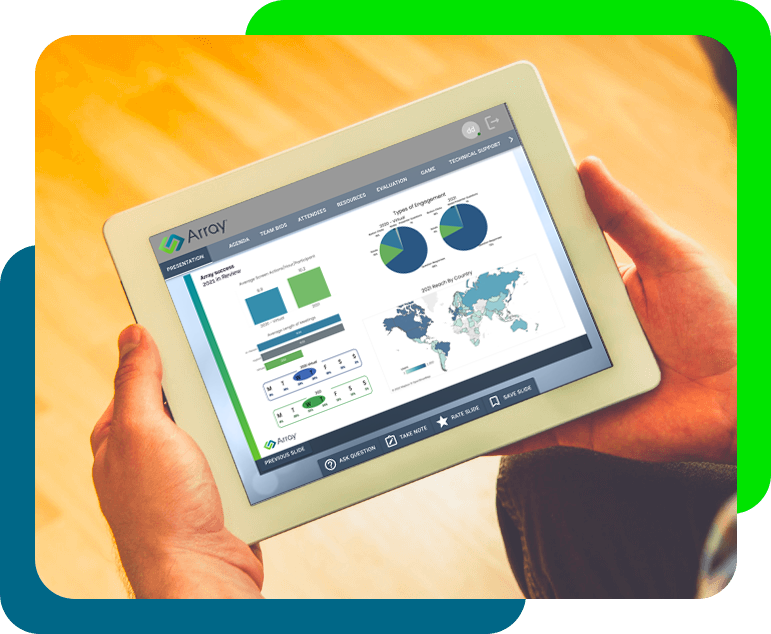 "Array is a trusted partner. Their associates are responsive, know our programs, and anticipate our needs. At a time when COVID-19 forced the cancellation of in-person educational activities, Array provided a reliable virtual platform that was easy for our faculty to use and enabled us to capture the quality outcomes data expected by our supporters."
Pivot quickly to execute successful in-person, virtual, and hybrid events
Because Array uses the same software and support for in-person, virtual, and hybrid events, we can pivot your event on a dime to ensure your presenters and audience can still attend safely and comfortably.
Pandemic-proof your event with our free COVID Contingency Plan Checklist.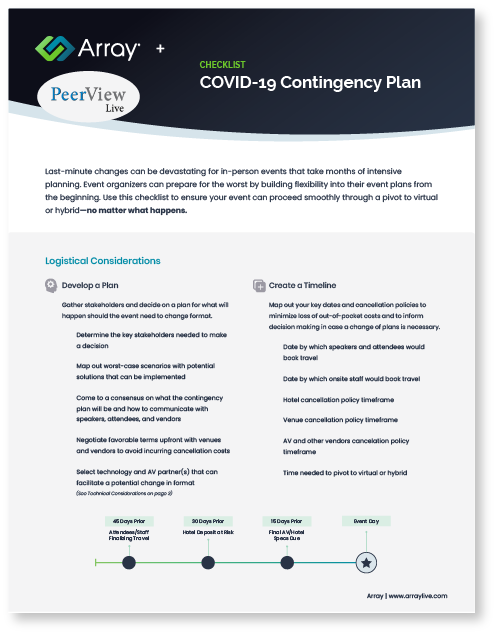 Specifically designed to address the unique challenges of the life sciences industry.

Our Client Success Services are specifically designed to address the unique challenges of the life sciences industry. Array has been used at over 10,000 life sciences events across pharma, bioscience, medtech, and continuing medical education segments.
Years Industry Experience
Array has been used at life sciences events for companies like these: