Success comes from building authentic, positive relationships with people. Our core values guide us to achieving that success.
Be accountable and show humility




Go above and beyond


Be positive and have fun
Respect and trust one another


Be proactive and find solutions


Stay focused on what matters most
Work as a team


Volunteer in the community


Improve and innovate continuously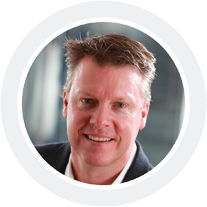 Marc Crawford
Chief Executive Officer
Marc Crawford is the CEO and Co-Founder of Array and sets the strategic direction for the company. Prior to working at Array, Marc was a management consultant at Keane Consulting Group. He received his Bachelors of Business Administration degree from Loyola University in Maryland and his Masters in Business Administration degree from the University of Colorado. Marc was recognized in 2012 as a Top 5 Most Influential Young Professional by ColoradoBiz magazine and is Six Sigma certified. Marc is an avid runner and he also enjoys designing and making his kids' halloween costumes every year.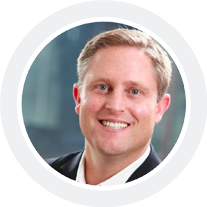 Zack Palmer
President and Chief Operating Officer
Zack Palmer is the President and COO of Array and oversees all company operations and finances. Prior to working at Array, Zack was COO of Performax Building Materials and held a variety of other operational roles. He received his Bachelors of Business Administration degree from the University of Colorado. Zack enjoys tackling almost any construction project around the house while spending time with his wife, two sons, and daughter.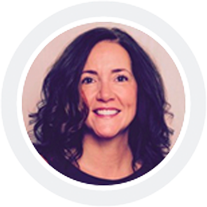 Jeannie Griffin
Vice President of Product Management
Jeannie Griffin is Vice President of Product Management and leads the product strategy for Array. She is an accomplished and top-performing product management leader with 20+ years of experience in life sciences events, meetings, and programs. Previously she served in executive roles at BCD, where she was responsible for the evolution of their products, and Cvent, where she led vision and execution of the product roadmap for the entire platform of technology products. A well-known thought-leader, she's been published in CFO magazine, MeetingNet, and Business Travel News, profiled in "Women in Product Management," and has spoken at GBTA, MPI, Cvent CONNECT, and other industry events. In her personal time, Jeannie enjoys impromptu dance parties at the house with her family and is always trying to get back to the beach, which is her favorite place to be.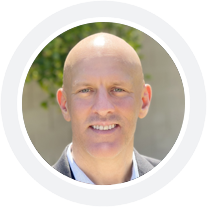 Randy Gunzer
Vice President of Software Engineering
Randy Gunzer is Vice President of Software Engineering and enables all Software Engineering efforts at Array. He is an accomplished technology leader with 25+ years of experience supporting the meeting, travel, and financial market segments. As a true technologist he has a proven track record of innovation through technical transformation and simplification. He received multiple awards from American Express like the "Technologies Excellence Award" and "Chairman's Award for Innovation". Then he moved on to support all proprietary software engineering efforts at BCD Meetings and Events. Randy loves to spend time with his two adult children and his wife. To stay active, he is an avid mountain biker (two-time Leadville 100 mountain bike finisher) and still coaches youth rugby.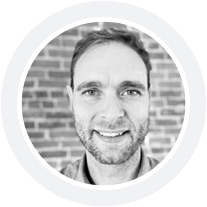 Chris Bryant
Vice President of Analytics and Insights Management
Chris Bryant is the VP of Analytics and Insights Management at Array. He leads a team that partners with stakeholders across Life Sciences to leverage meaningful analytics and discover actionable insights that tell the story of success and drive purposeful event design. Chris' career in events started in London nineteen years ago, producing conferences and exhibitions globally for Boehringer Ingelheim, AstraZeneca and GSK. Following his passion for all things digital, he set sail for Singapore to start and run SpotMe's APAC business before traversing the globe once again to lead sales and client services at Concise in New York. A keen golfer and lover of smoking meats on a weekend, Chris is also a regular hiker, tackling some of Colorado's most beautiful mountain trails.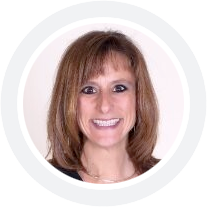 Debbie Liberio
Head of Sales
Debbie has spent her entire career in the clinical and life science space spanning conducting clinical research through to offering a variety of solutions directly to the pharmaceutical and life science industries. Throughout her career, motivation and engagement have been at the pinnacle of her focus and ambitions. Combining her scientific background with her sales/business development/client services expertise has provided her with the ability to identify strong talent, mentor talent, and to ultimately succeed as an individual, as well as a leader within sales, business development, and client services. She is passionate about company culture, developing successful business strategies, and exceeding expectations. Array is a perfect fit for her to continue to develop and bring successful content engagement solutions and strategies to our existing and future client base.
Careers
Quit your day job and come make a meaningful difference with us.
Email careers@arraylive.com for more information