Improve engagement & participation
Gather feedback & insights

Make informed business decisions

Improve Participation and Collaboration
Array's interactive features are designed to increase participation so you get every advisor's insights for your clinical development, medical affairs, or promotion planning. Array engages participants through polling or friendly competition with gamification. We also encourage valuable two-way conversations among colleagues - collecting the feedback you need while sparking collaboration and ideas around pivotal topics.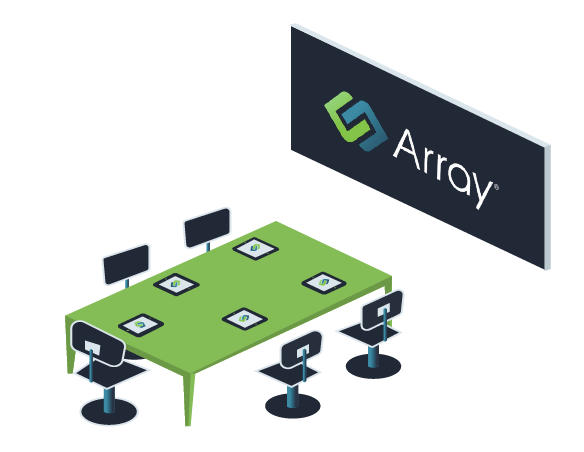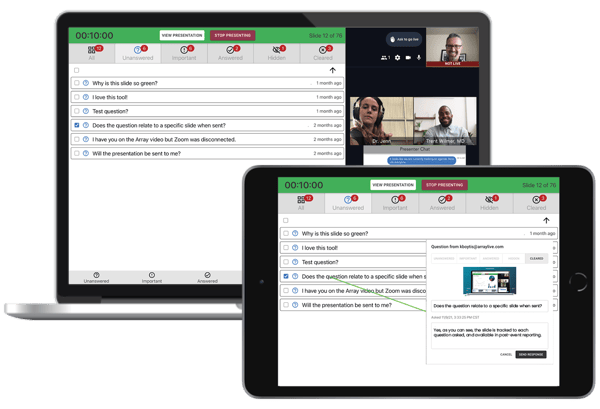 Engage Every Advisor & Drive Success
No more dreaded advisory board meetings where only the extroverts get to have their say! With our versatile engagement features, everyone gets a chance to speak up and have their voice heard. Plus, we make sure that all feedback and insights are captured so nothing gets lost in the shuffle. These features include:
Real-time polling and surveys
Case scenarios to assess decision-making
Asking questions (text)
Saving slides
Typing & drawing slide notes
Competitive gamification
Change Direction Easily
You want to get insights from your advisory board meetings to help you make informed business decisions. But what if the feedback you receive from your advisors is so impactful that you need to change course? Array's technicians can help you quickly pivot your agenda and content based on real-time feedback to gain the strategic insights you need to move forward.
Learn how Array's real-time feedback helped a life sciences company quickly adapt a promotional campaign to changing treatment guidelines.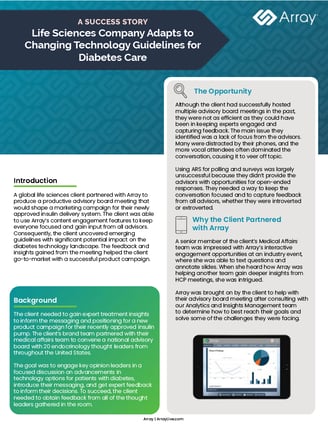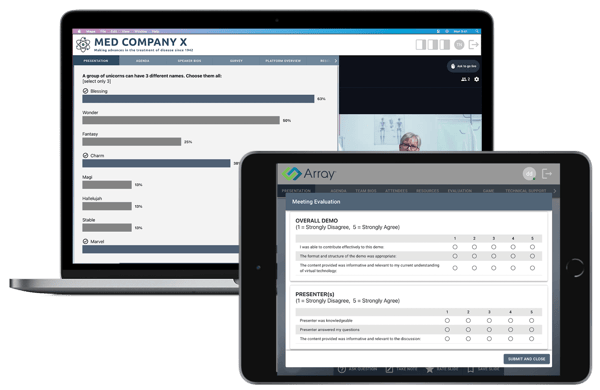 Capture Rich Insights to Make Better Decisions
With Array, you can quickly and easily get a 360 degree view of all feedback and engagement actions from a single meeting or across multiple meetings. With these insights, you'll be able to make informed business decisions.
Which advisors were engaged
Collective and individual polling responses
Q&A
Slide annotations to augment verbal feedback
Which content was most compelling
Array makes it simple for you to get the data you need to make sound business decisions - so why wait?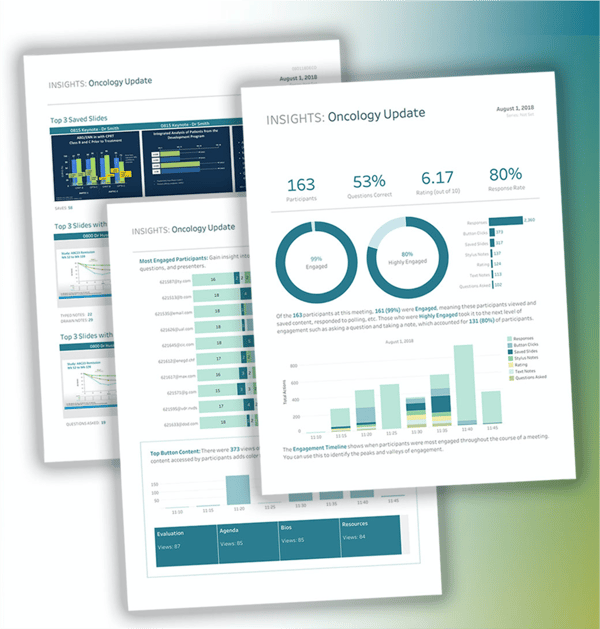 Need Assistance with a Measurement Strategy?
Our Analytics and Insights Management team is here to help you strategize the best ways to engage your healthcare professional audience and collect data that matters. Schedule some time with us so that we can help you take your advisory board meetings to the next level.