Make it engaging and memorable
Increase knowledge retention

Improve return on education

Create Memorable Educational Experiences
Make your educational symposium successful by generating excitement from the moment healthcare professionals walk in the room. Array provides managed iPads® for each attendee that are guaranteed to increase participation and diminish distractions for a more enjoyable learning experience. Each managed iPad® comes pre-loaded with your scientific content, connected to a secure, local network, and managed by our on-site team so your faculty can focus on delivering excellent education.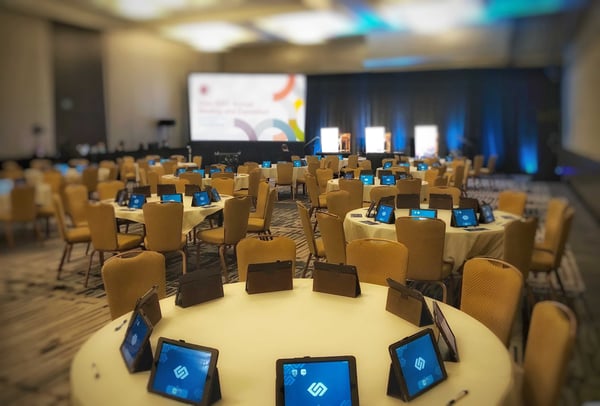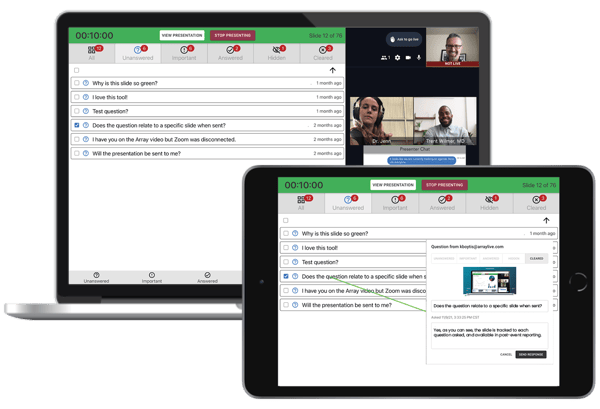 Build Continuous Engagement
Array provides the ideal platform to engage and exchange the latest scientific and clinical data with healthcare professionals. With our interactive features and real-time audience response tools, you can facilitate continuous engagement between your healthcare professional audience, presenters, and content in a variety of ways, including multimedia content, polls, games, slide interactions, and more.
Deploy surveys to gauge attendees' baseline knowledge and competence
Leverage fastest-responder polling to keep attendees engaged and on their toes
Slide saving and note-taking tools help attendees connect with content
Establish a two-way dialogue through text-based Q&A
Use push notifications to highlight critical data, insights, and content
Reinforce new content with downloadable resources
Improve Knowledge Retention
Array's pre-and post polling features can improve knowledge retention by allowing healthcare professionals to learn how to apply new scientific information to real-world case scenarios with confidence. Additionally, participants will receive all slides and notes directly to their inbox so they can use the new information immediately when they return to practice.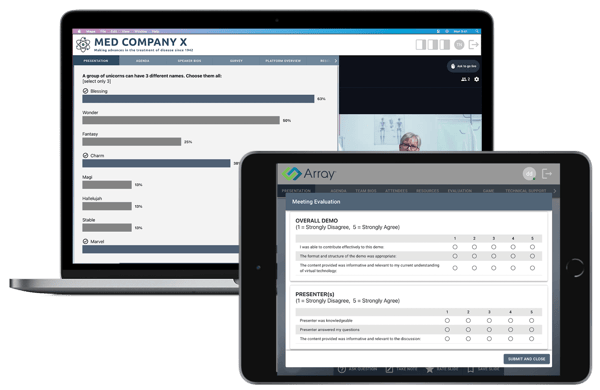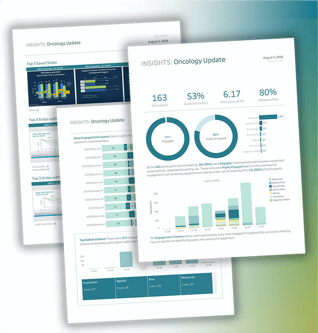 Measure Return on Education
Use Array's suite of analytics tools to measure the impact of your educational symposia. Our detailed reports show you which healthcare professionals were engaged, what content was most compelling, and what areas need improvement. Share results with your stakeholders to keep them informed of your progress.