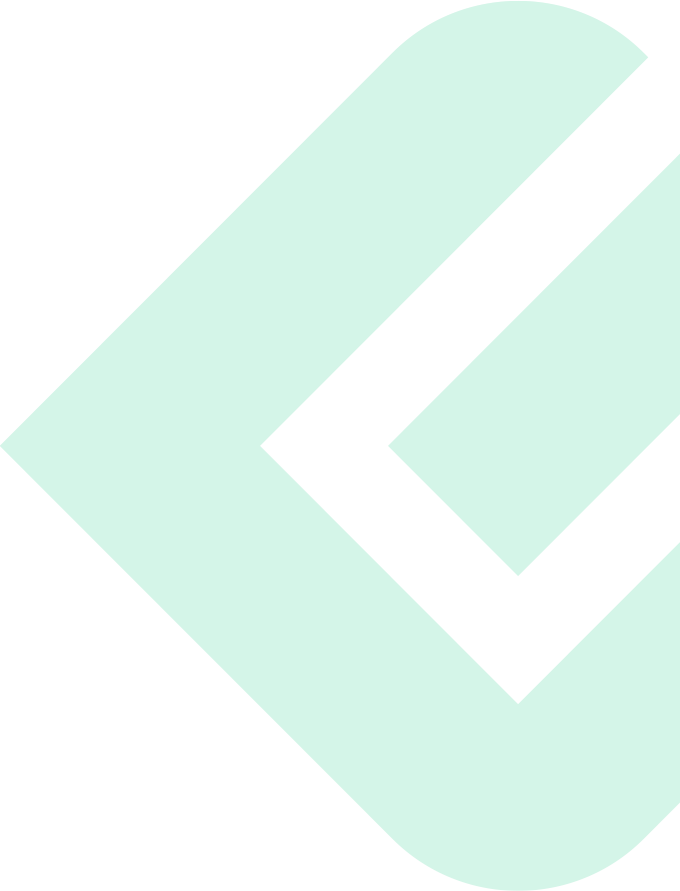 Engineer engagement throughout your events with Array Analytics & Insights Management (AIM)
Advanced reporting, benchmarking, and consulting help you capture meaningful analytics —aligned with your event goals—to drive improved business outcomes.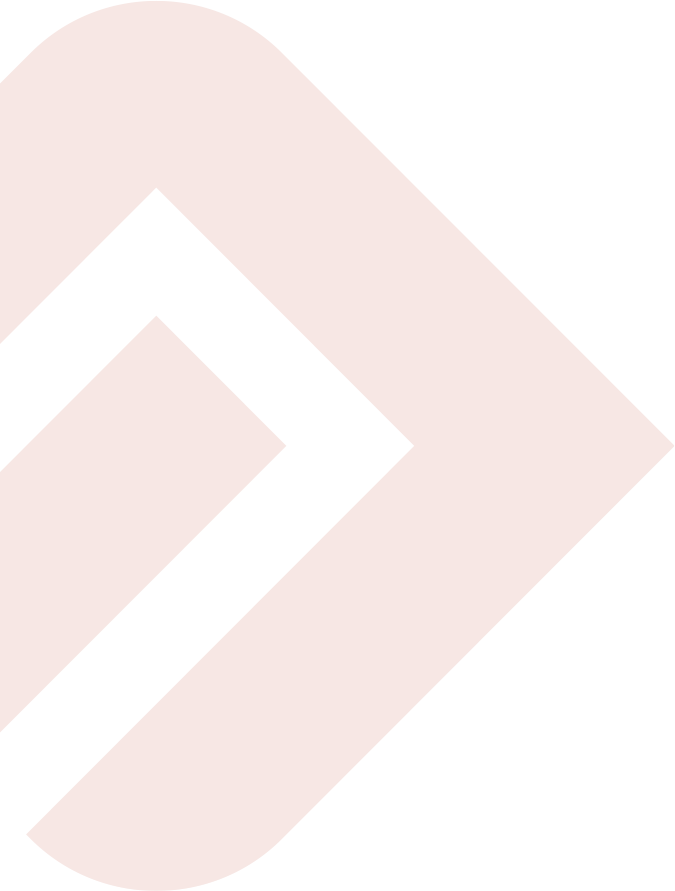 Is your event data actionable?
Are you collecting data at your events?
What are you doing with it?
Which content was most compelling?
Were all the learners trained effectively?
Will you execute your events more successfully?
Will your key messages hit their mark?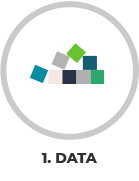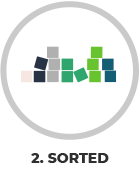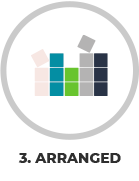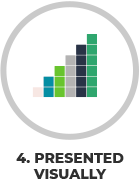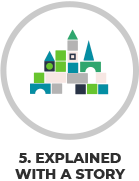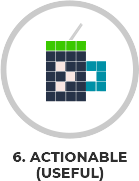 Analytics & Insights Management: The key to delivering impactful life sciences events
AIM's unique and effective layering of clinical expertise, content engagement technology and data analysis ensures you:
Align content/data to your strategy/goals
Capture and report the most relevant data
Generate context and actionable insights on

content effectiveness
attendee engagement
faculty performance
activity outcomes success
goals achievement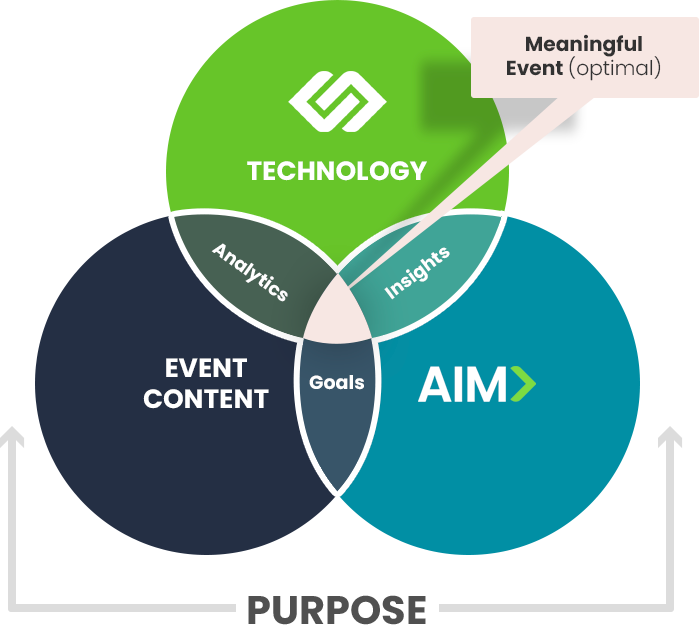 Data
Demographics
Attendance
Content Clicked
Notes Taken
Polling Answers
Questions Asked
Survey Answers
Feedback
Reporting
Participant Response Report
Event Metrics Overview
Slide Engagement Report
Platform Activity Report
Login Report
ACES Report
Analytics
Knowledge by Demographics
External Data Correlation
Single Activity Analysis
Confidence v. % Correct
Data informed
Improvement Strategies
Evaluation & Sentiment Analysis
Insights
Example insights for an event:
A significant portion answered polls incorrectly, showing they were not understanding the criteria
A subset answered incorrectly were also the most confident, suggesting misinformation
Regional attendees had lower engagement with content
The event had a high number of conversationalist personas
Insights Director
Med Affairs / CME Subject matter expert
Leads content-focused discussion with clients for goal setting and engagement engineering


Conducts in-depth content review of client material for alignment with goals, data insights, and recommendations
Engagement Manager
Operations and Communications Lead
Key liaison for coordinating AIM client meetings and communications


Develops client decks for reports, based on identifiable custom needs


Monitors client events for alignment with: agenda, timeline mapping, track discussions to contribute to client reports
Data Analyst
Analytics and Visualizations Expert
Provides data and data visualizations for reports based on data plan


Advises on potential for data standards and practices to facilitate aggregation and benchmarking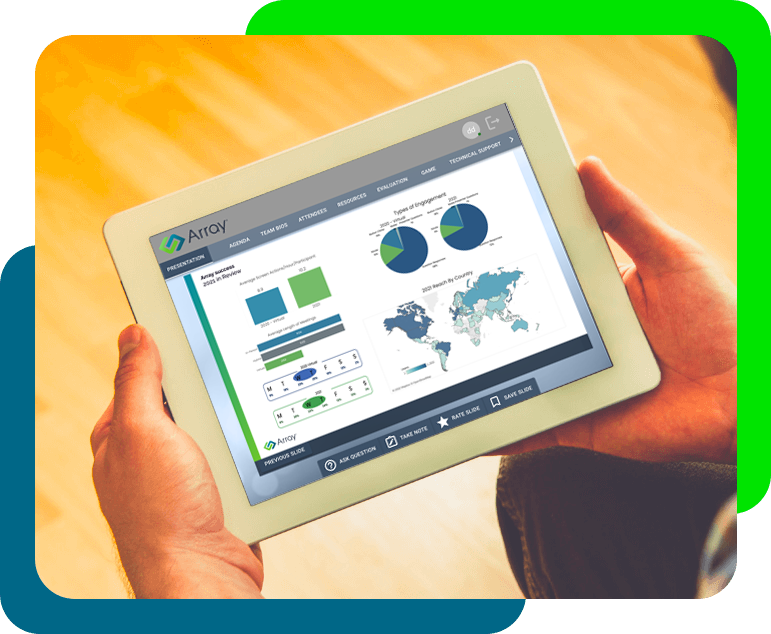 Array Content Engagement Score™ (ACES)
Participants who are high engagers with Array have a nearly 20% improvement in knowledge compared to low engagers.
To get the most out of your event, you need to understand audience members' level of engagement with speakers and the content presented. ACES is a proprietary participant-scoring methodology that highlights different engagement levels of the audience, allowing organizers of life sciences events to benchmark audience engagement across a series of events or against standards for a specific event type.
Unlock your events insights potential.
Partnering throughout the event lifecycle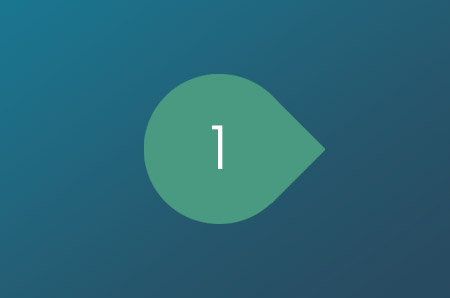 Pre-Event

Starting with the end in mind and planning for success through that lens is the only way to ensure goals and ROI objectives are met.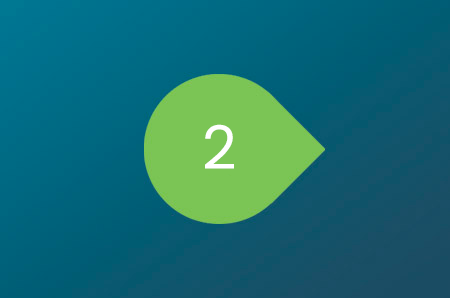 During Event

Professional support during the event improves content engagement adoption and increases the data capture yield required for actionable insights to be generated.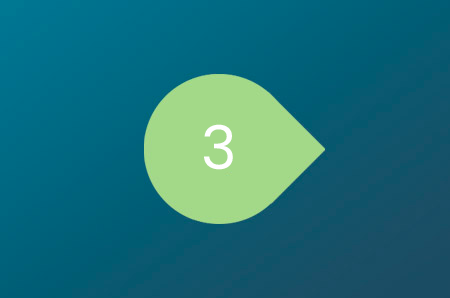 Post-Event

Leveraging automation and in-house clinical expertise moves reporting past vanity metrics and into the realm of storytelling analytics powered by meaningful experiences.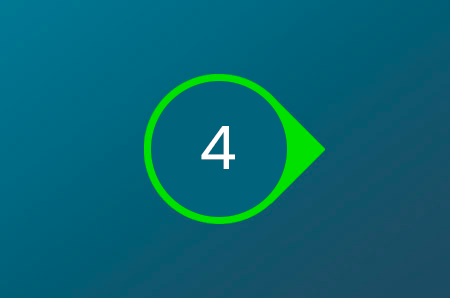 Year-Round

Every event provides a snapshot in time of the art of the possible. Combining those snapshots generates a unique source of reference to refine activity design and arm stakeholders with evidence of continued ROI success.