How to Engage Audiences: 7 Best Practices for Life Sciences Event Planners
March 11, 2021 •Ryan Gunn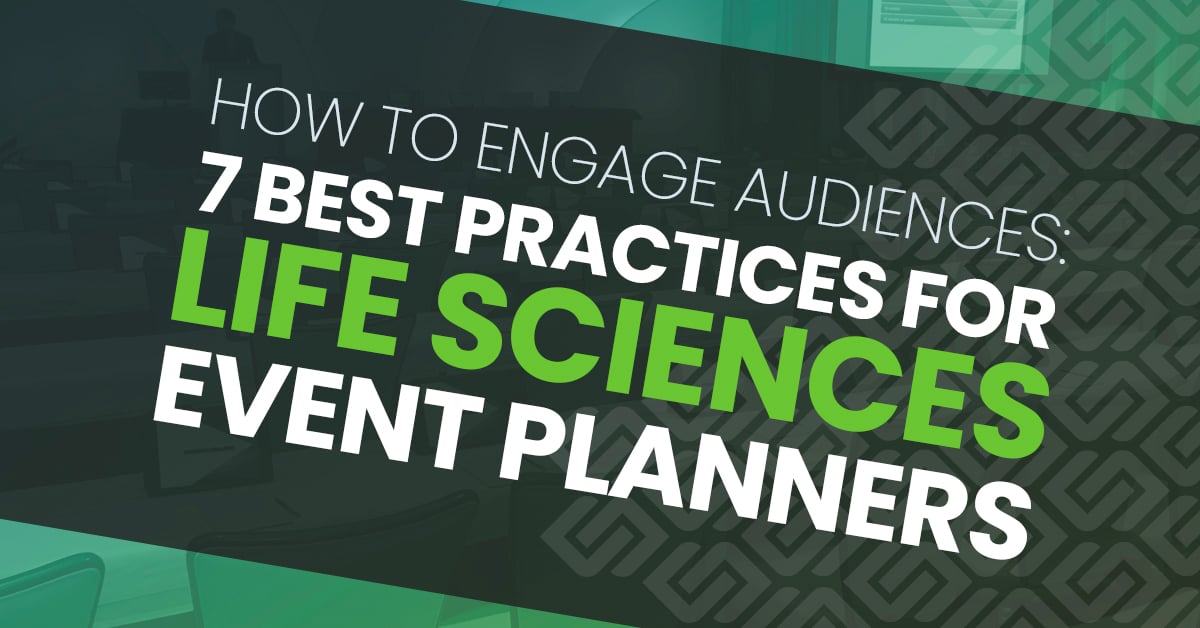 Life sciences events — from investigator meetings to product launches and continuing education seminars — present many challenges and pressures for event planners. At the end of the day, patient outcomes are at stake. So your events must be successful and exceed the goals of all stakeholders.
It's not just about filling seats. Your stakeholders expect learning outcomes and information retention, which won't happen if participants are unengaged.
What's keeping participants from their highest engagement?
Distractions and multitasking.
Dry, technical content.
Lengthy presentations.
If your audience is unengaged, your event goals may not be met and stakeholders will be disappointed. How can you keep participants, both virtual and in-person, from losing interest?
Here are some effective strategies and best practices:
Boost anticipation with pre-meeting surveys.
Give audiences something to think about before the presentation starts with a short, but highly relevant set of questions. Surveys might include:
Demographic information, so you can better segment the data you collect
Assessment questions, so you can understand the audience's knowledge of the topic both before and after the presentation, to measure learning outcomes
Questions that give the presenter valuable knowledge, so they can better engage with the audience during the presentation
As you get to know your audience, you can arm your presenters and stakeholders with useful data and information to make the event more meaningful for everyone involved.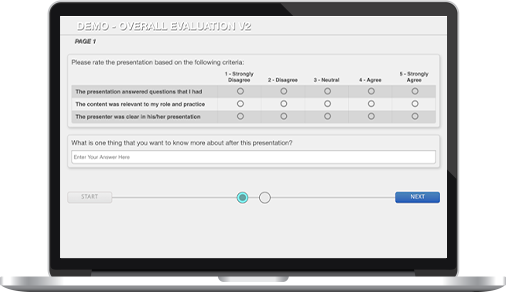 Gain your audience's attention with a fun icebreaker poll.
Use snap polls and sentiment polls to quickly capture your audience's attention. Remember that anything that elicits an emotional response can elevate your meeting from mediocre to memorable. While questions should usually be tied to the topic at hand, you can always keep the audience on their toes by asking a fun multiple choice question like, "What is a group of unicorns called?" (Answer: A blessing!) Make the icebreaker funny, absurd, heartwarming, or shocking and your participants are more likely to remember the event.
Whether you're hosting an in-person, virtual, or hybrid event, you'll want to plan for polling and survey options that can be deployed before, during, and at the conclusion of your meeting.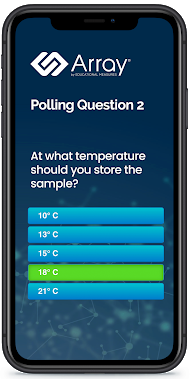 Incorporate storytelling. Have your presenters tell a relevant story and then utilize polling to ask the audience what they think will happen next or how they would like to see the story end. Psychologists suggest that people are 22x more likely to remember a fact when it is wrapped in a story.
For example, Roger Stein's Ted Talk is all about pharmaceuticals. But instead of the challenges of being a pharma startup or the stats about drug trials, he makes it human. He tells the story of his father's treatment for lung cancer. Telling his own story drives home the impact of the ideas he seeks to convey.
Add compelling visuals.
Like storytelling, visual representations of information boost retention as well. What kinds of visuals work best? Use videos and infographics to illustrate complex ideas. Creative sketches and charts are best for visualizing abstract data in meaningful ways. In addition, people connect emotionally with the human face, so select photos of expressive people to reinforce concepts throughout your presentation.
Visual elements like these allow the audience to absorb information faster than written or spoken info and improves learning outcomes by up to 5x*.
Research outcomes suggest that the effective use of visuals can decrease learning time, improve comprehension, enhance retrieval, and increase retention.
Generate excitement with gamification.
Gamification introduces game-like experiences into your event. Adults, like children, can use games to build bonds, engage in healthy competition, learn new concepts, and earn rewards.
Educators have harnessed the power of gamification in e-learning environments with much success. Presenters and life sciences event planners, take note! How can you include games and competition into your event?
Interactive games, quizzes, and simulations help keep your participants interested and engaged. And adding a leaderboard can generate competition between audience members and encourage continued engagement as attendees vie for the top spot.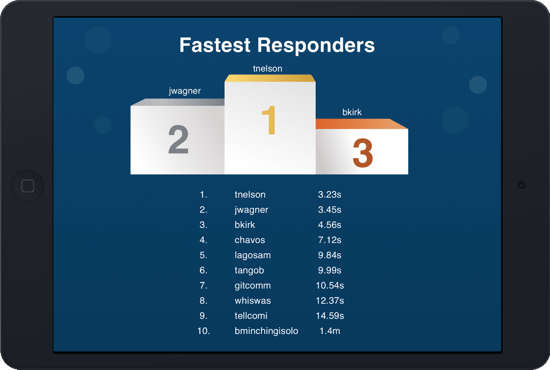 Highlight audience members' location during Q&A.
One of the biggest complaints by remote participants is that they feel isolated. Presenters can address the sender of questions by name and note their location to help them feel important, included, and part of the conversation.
For example, if you're on a virtual meeting platform, your initial icebreaker might be to have participants note their city and state in the chat, while the presenter calls out and recognizes where everyone is tuning in from. Participants connect with each other during this exercise, as well, and feel a sense of camaraderie with the group.
Measure your engagement to improve your next event.
Polling questions and evaluation results provide quantitative assessments of presenters and content as well as the impact your content had on your audience. If you asked a knowledge assessment question at the beginning of the presentation, follow up with an assessment at the end to determine what your audience learned. Analyzing metrics and presenting insights to stakeholders is a great way to impress them and get them excited for the next event you plan for them.
Consider how you collect this data when you're choosing technology platforms. Ask these questions:
Can I capture consistent engagement data from my remote and on-site audiences?
Am I able to track event performance individually and across entire sets of meetings and events?
Do I have the data I need to improve my next event?
Incorporate these best practices into your virtual or hybrid event and we're confident you'll improve engagement and exceed your event goals.
*Article: studies showed participants retained only 10-20% of written or spoken information but almost 65% of visual information.