Obtaining Medical Affairs Insights from Event-Gathered Data
July 1, 2022 •Ruth Janelle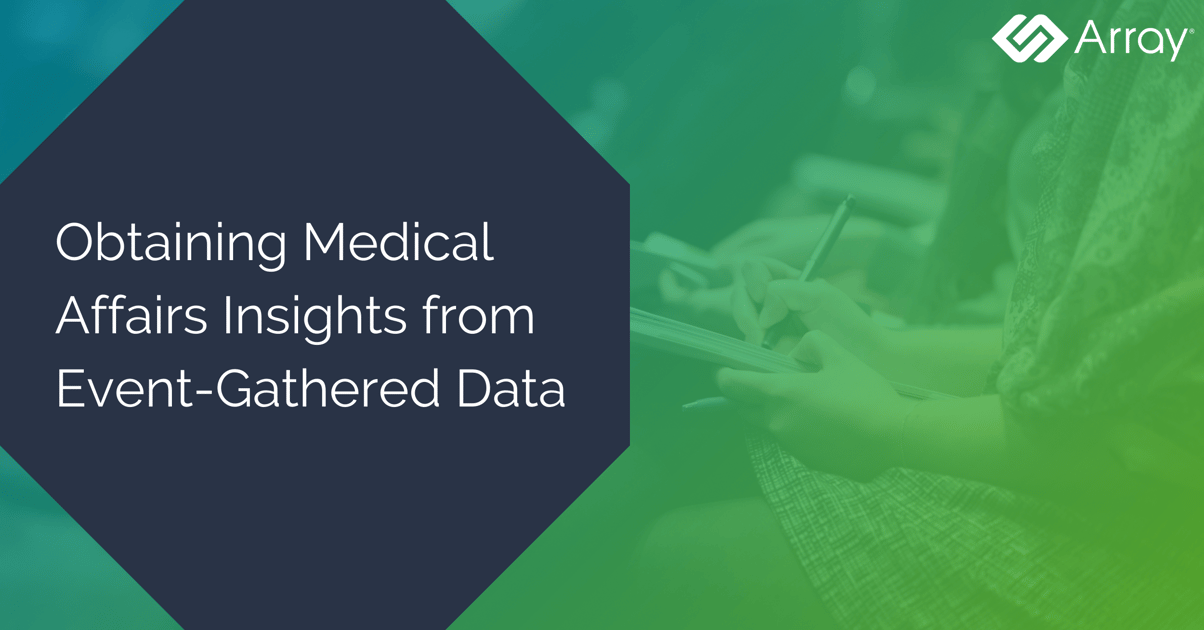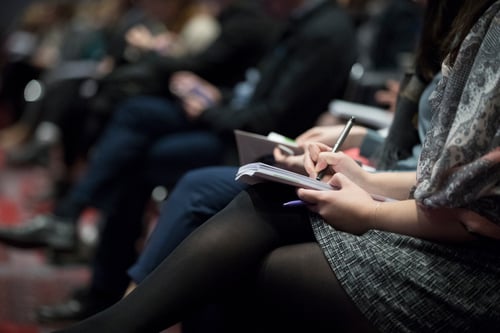 In our post, titled 'Putting the Puzzle Together: The Difference Between Data, Metrics, Reporting, Analytics, and Insights', we emphasized how collecting data may be part of every event, but it takes more effort to develop that data into insights, or actionable information. Raw data has to be measured against metrics and consolidated into a report before you can understand why data is important for your organization. Insights carry action; if your analysis of event data doesn't prompt ways you can improve, then the data you have is not valuable.

That being said, there are many reasons why medical affairs insights are hard to come by. Medical affairs teams do collate data from events like medical advisory boards, speaker trainings, and medical science liaison trainings, but struggle to analyze that data, benchmark across their other data sets, and find key takeaways.

Here are three basic ways to mitigate that problem and better obtain medical affairs insights:
Equip medical liaisons with a data plan
Ipsen's study on medical affairs transformation notes that continuous leadership development across medical affairs is essential to ensure full engagement with all stakeholders and to maintain the appropriate flow of information. Medical affairs team members should understand what event insights are and why they are important, which includes:
The definition of insights versus facts or data
An understanding of the specific types of insights valuable to your company
Clear guidelines on consistently gathering effective insights
Sources of potential insights during events, such as social media
Although it may seem overwhelming to find insights from data sources, it's important to train medical affairs teams to narrow down their scope on useful information. One simple practice is that if they think a piece of data reflects an insight, take note of it and ask questions on why it seems important. For instance, if they're observing similar questions from participants in a training, it may be well worth looking for potential gaps in communication.
Adopt a business analytics approach to data
Sometimes, our approach to data can influence the way we generate insights. After an event, we may be compelled to simply produce a report from the data collected, then pay no more attention to it — a barebones approach that has unfortunately become the standard.

However, Maryville University's feature on business vs. data analysts notes that this is not the only way we can utilize information. Case in point, business analysts are concerned with using data to help companies make the best decisions for efficiencies and returns; as they are interested with the development of business strategies, they go beyond relaying information and consider how to transform these into action — which is why the demand for business analysts is projected to grow by 14% by 2026. We need to find stories in medical affairs insights to drive our business strategy. For instance, if a number of attendees at a previous conference raised questions on a specific disease, you can take note of it and advise key opinion leaders to prepare for future discussions.
Invest in the necessary technology
Attendees are already accustomed to using technology in daily life, and as discussed by a Medical Affairs Professional Society feature on insight generation, we'll likely continue with virtual and hybrid engagements for medical affairs as these offer more frequent and concise communications around the globe. As such, investing in different tools like content engagement technology, business intelligence tools, and translation platforms can allow for real-time event improvements as well as future medical affairs functions. Many pharmaceutical companies are likewise looking into natural language processing and artificial intelligence capabilities to promote data capture and insight generation.


Article written by Ruth Janelle
Submitted to arraylive.com