Hybrid Events: Creating a Meaningful Experience for In-Person and Virtual Audiences
April 11, 2022 •Nora Hixson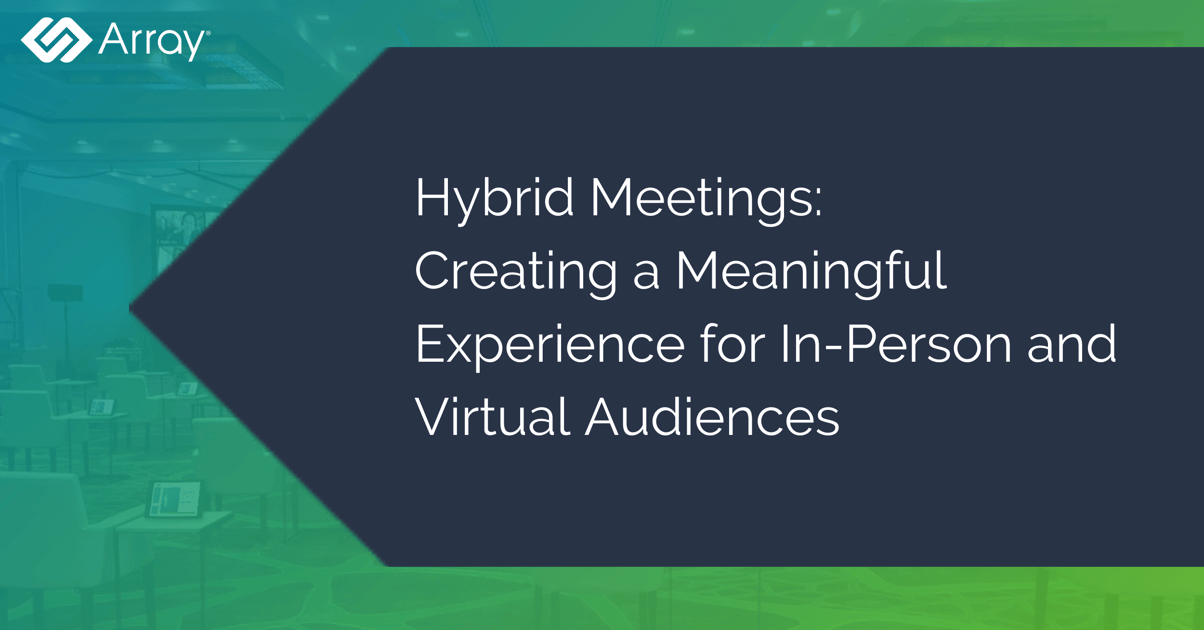 The last two years have presented a unique challenge for event and meeting planners - how to accommodate attendees who might not be able to make it to the in-person event. How do you create an engaging and impactful participant experience when a large portion of your audience is behind a screen?
A "hybrid" meeting can mean something different to everyone. For some, the idea of a hybrid meeting is two separate events that are conducted at the same time with different tools and results. For others, it is a single event that is live streamed for the virtual audience. But shouldn't your remote participants get the same high-quality and engaging experience as that of your in-person attendees?
In order to get the best possible results for all audience members and for yourself, you need to:
Create a consistent and synchronized experience for all attendees, regardless of location.
Focus on creating a synchronized, high-quality experience for all audience members and presenters by using presented materials, interactive features, and engagement tools.
In-person:
Minimize distractions with a managed technology option that keeps participants' eyes on the content, not on their phones.
Prevent distracting technical and connection issues by ensuring you have adequate network speed and onsite technical support.
Virtual:
Provide the same content experience with a virtual platform that shows the live content, presenters, and even the audience in real time.
Give virtual participants an equal voice with digitally managed Q&A that allows them to ask questions to in-person presenters.


Want to know what other things to consider when planning a hybrid event?

Get the Hybrid Event Checklist here.
Provide engagement opportunities that work for virtual and in-person audiences simultaneously.
When it comes to increasing and measuring audience engagement, hybrid meetings are considered to be a challenge with the different types of attendance. With tools that are built directly into the system with the intention of being used simultaneously, content engagement can be simple.
Utilize engagement tools such as polling, digital Q&A, surveys, and more that can be used simultaneously by your in-person and virtual audiences.
Create some friendly competition by adding gamification to your polling and calling out winners by name.
Bring the remote audience into the room with a real-time video feed of the in-person audience and speakers.


Measure participant engagement and the event impact for both audiences.
Set your meeting up for success by aligning your content and engagement strategies with your event goals.
Track individual audience member engagement levels and get actionable insights based on how they interacted with the content, responded to polls, and more.
Gain analytics and insights from your events about how to improve your content, your presentations, and your usage of the engagement tools.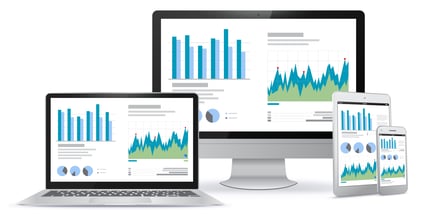 "Analytics were provided almost immediately and enabled our Local Trial Managers to implement an action plan within 24 hours of what to reiterate/highlight at Site Initiation Visits."

- Global Trial Leader, Infectious Diseases
Find partners with experience in hybrid events.
Hybrid meetings are a new endeavor for most companies with many struggling to figure out how to put all the pieces together. Finding and utilizing a technology partner who has experience in hybrid meetings can make the planning and implementation process much smoother.
Avoid analysis paralysis by choosing a partner who has a proven track record of executing successful hybrid events and can help you avoid common pitfalls.
Be prepared for any situation by utilizing technology that can handle a quick pivot of your hybrid event to full virtual with ease.
Reduce your stress-level by offloading some of your work to services and support partners.


Want more information on ways to feel prepared for ever-changing circumstances?

Get the COVID Contingency Checklist here.
Ready to start planning your hybrid event?
Array's patented and award-winning hybrid solution offers you the ability to create synchronized and consistent experiences for your virtual and in-person audiences with simultaneous interaction with content and engagement features. With nearly 20 years of experience at over 7,500 life sciences events, we designed the solution specifically for the life sciences industry. The unique combination of technology, service, and data analysis are proven to increase audience engagement and learning retention while allowing you to collect meaningful, quantifiable data and insights. We have your back with data consulting, engagement expertise, and technical support – before, during, and after your event – to ensure successful outcomes from your virtual, in-person, and hybrid life sciences events.