Let's make life sciences events more impactful.
What to expect from a consultation with Array
First, we'll learn more about your needs and event goals, especially regarding your audience and presenter experience. Next, we'll demo Array Content Engagement Technology. Finally, we'll help you choose the right options to make your next event more impactful.

Let's get started!
Array's content engagement solution

Content Engagement Technology

Reduce distraction and increase knowledge transfer. Array Content Engagement Technology empowers audiences to interact with presenters and content and collects engagement analytics down to the individual participant and slide level, ensuring your event is impactful — whether virtual, in-person or hybrid.



Client Success Services

Nobody likes surprises on event day. Array's services team is there for you before, during, and after your event. We have your back with live technical support and event production expertise to ensure an exceptional experience for everyone. Audiences are engaged and impressed, presenters feel supported and at ease, and stakeholders' event goals are exceeded.



Analytics & Insights Management

Gather insights, not just data. Array offers advanced reporting, benchmarking, and consulting so that you can capture meaningful analytics that align with your goals to drive improved business outcomes. We're with you through every step of the event lifecycle, elevating your event to a well-defined business tactic that supports a strategy.


Array is the content engagement solution of choice at events for companies like these: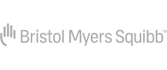 Always a WOW factor. As a meeting planner, I like that it is innovative, super easy to use, great value, and provides immediate feedback to my clients so they can learn how to make their next event better.
Array is not just a technology provider to us, they are a partner. Together, we deliver an educational intervention that engages our audience and our faculty, resulting in practice change and better long-term retention of the educational concepts.
Array is a trusted partner. Their associates are responsive, know our programs and anticipate our needs. At a time when Covid-19 forced the cancellation of in-person educational activities, Array provided a reliable virtual platform that was easy for our faculty to use and enabled us to capture the quality outcomes data expected by our supporters.
Array is the best - their system is terrific, but their people are the absolute best.
Array has allowed our Annual Meeting attendees to truly interact with our speakers and their presentations. Meeting attendees can experience a more intimate meeting. It's a very smart business decision to use Array.