Free Investigator Meeting Budget Planning Template
Use this free, comprehensive template to plan, track, and reconcile your investigator meeting budget spend for:
Vendors & planning partners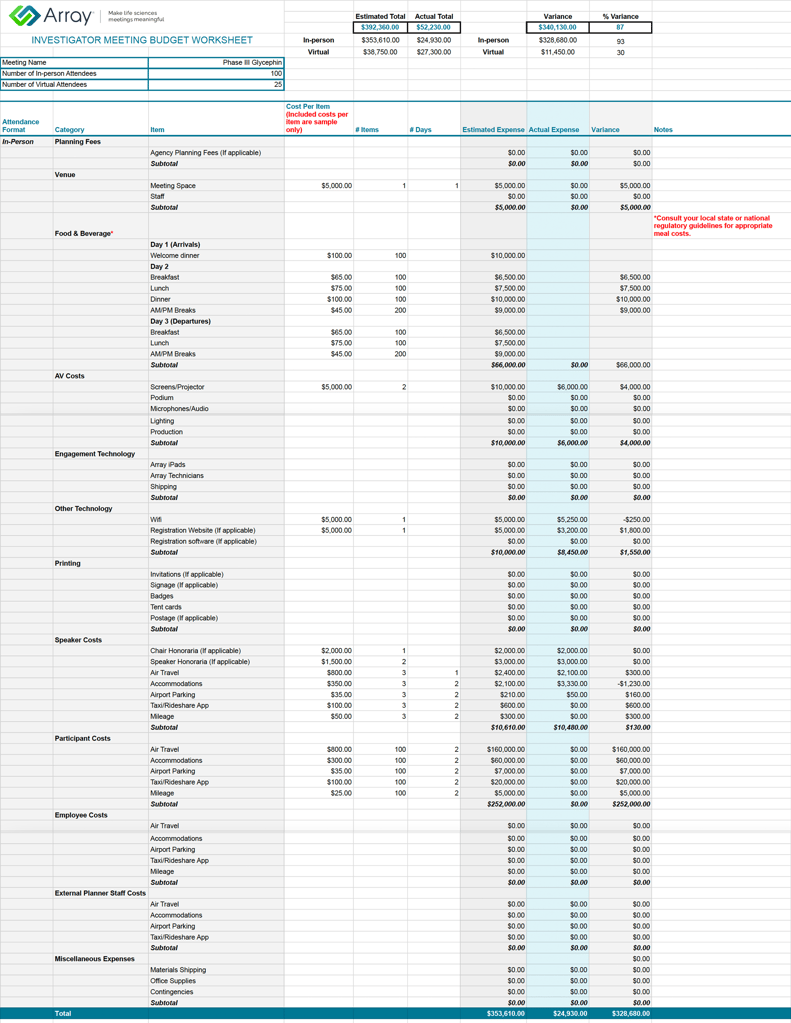 Take control of your investigator meeting budget planning for 2023
---
Successful investigator meetings play a critical role in clinical trial success but executing a productive meeting requires time, energy, and money.
Adding to that, meeting budgets are tighter than ever and hybrid meeting formats have the potential to increase costs.
If every penny counts and you are looking for a way to make your 2023 budget planning less complicated, we have the perfect template for you: A budget planning template built specifically for investigator meetings that covers all attendance formats and will help you effectively manage your investigator meeting spend with ease.
P.S. It works great for budgeting for other types of life sciences meetings too!