Create a consistent experience across your in-person and virtual audiences
Array's Hybrid Solution
While most organizations are designing separate experiences for virtual and in-person audiences, Array doesn't believe in leaving any audience member behind. Our "true hybrid" solution allows you to create a single, unified event that both audiences can experience and engage with in the same way at the same time.
Full-Service Deployment
Pads® set up for every in-person participant, pre-loaded with Array content engagement software
Local closed secure network and local in-room server ensures better connectivity than WiFi
Array technicians on-site for set-up, streaming management, and live technical support
Speaker training before the event
Notes and saved slides sent to audience members after the event
In-depth Analysis, Instant Reporting
Collect data from virtual and in-person audiences as they both engage with your content in real-time
Access the On-Site Report as soon as your event ends
Track individual audience members' engagement throughout the event
Schedule a hybrid event consultation to get started!
Array's hybrid content engagement solution

Content Engagement Software

To reduce audience distraction, Array content engagement software lets both in-person and remote audiences simultaneously interact with presentations, content, and presenters, and provides analytics to measure engagement for all audience members, ensuring you have meaningful hybrid events.

Client Success

Because no one likes surprises on event day, Array manages, produces, and supports you before, during, and after your event. We have your back to ensure everyone leaves happy - audiences are engaged and impressed, presenters feel supported and at-ease, and stakeholder event goals are exceeded.

Managed iPads

Since you can't risk technology failures at hybrid events, Array ships, sets-up, and manages event iPads that allow in-person audience members to interact with live presenters and content. Our devices are connected to a secure local network so that you can rely on the technology to provide your audience with a distraction-free experience.
Array is the content engagement solution of choice at events for companies like these: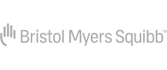 Always a WOW factor. As a meeting planner, I like that it is innovative, super easy to use, great value, and provides immediate feedback to my clients so they can learn how to make their next event better.
Array is not just a technology provider to us, they are a partner. Together, we deliver an educational intervention that engages our audience and our faculty, resulting in practice change and better long-term retention of the educational concepts.
Array is a trusted partner. Their associates are responsive, know our programs and anticipate our needs. At a time when Covid-19 forced the cancellation of in-person educational activities, Array provided a reliable virtual platform that was easy for our faculty to use and enabled us to capture the quality outcomes data expected by our supporters.
Array is the best - their system is terrific, but their people are the absolute best.
Array has allowed our Annual Meeting attendees to truly interact with our speakers and their presentations. Meeting attendees can experience a more intimate meeting. It's a very smart business decision to use Array.